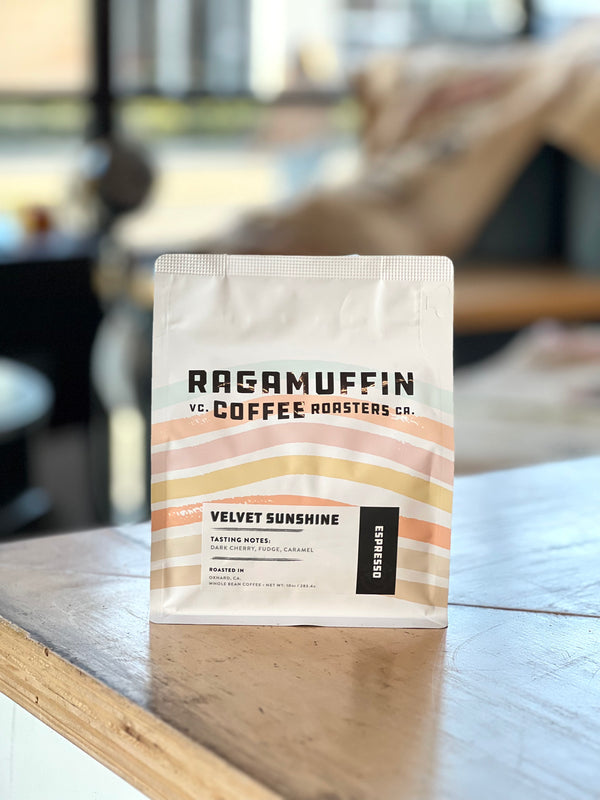 We captured the velvety smooth rays of California Sunshine and created this espresso blend.
Tasting Notes:

Dark Cherry, Fudge, Caramel
This seasonal rotation is perfect as espresso but also delicious as a brewed cup. "Velvet Sunshine" is currently a blend of a Brazil Natural processed and an Ethiopian Natural processed coffee.