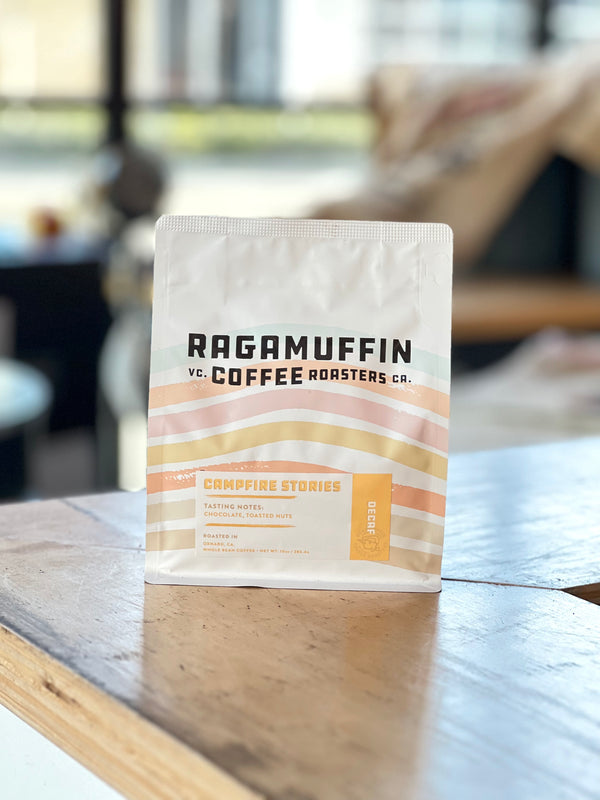 The perfect coffee for evening parties & late night hangs around the campfire!
Tasting Notes: citrus, sweet caramel, chocolate
If you want delicious coffee without caffeine, Campfire Stories is for you!  
This coffee is a Swiss Water Processed Decaf coffee grown in the Eastern Highlands, specifically the Ivangoi, Purosa and Okapa valleys of Papua New Guinea by over 3,000 farmers and certified as FTO through the Highland Organic Agricultural Cooperative.